Frequently Asked Questions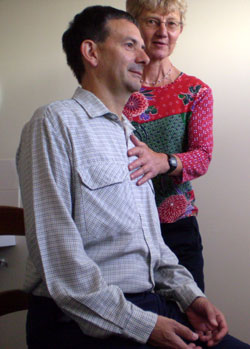 How do I book a lesson?
Please phone 07817 042858 or contact me here
How many lessons do I need?
You may start to receive benefits from having lessons after only six to ten weekly lessons. Depending on your needs or goals, you can review your progress after 6 lessons.
Since learning the Technique involves changing long-standing habits, improvement relies on your active participation. Alexander work is different from a series of treatments.
A course of 20 to 40 regular lessons can provide a good foundation for continuing self help and self discovery.
How does the Alexander Technique work?
See How it works for my introduction to the Alexander Technique. A complete guide to the Alexander Technique can be found at www.alexandertechnique.com