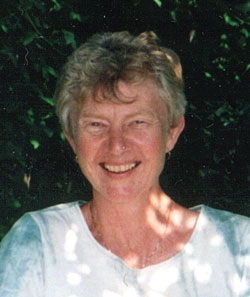 I live in Worthing where I work from my Alexander practice room in Milton Street.
For over two and a half decades I have taught individuals the Alexander Technique. I also have over 10 years counselling experience.  I counselled adults of all ages at the Brighton Women's Centre, with Age UK Counselling Service , and with "Action for Change", an East Sussex Alcohol Counselling Service.
I came to Sussex in 1990 and love being close to the downs and the sea.  I recently moved to lovely Worthing.
In my life I have lived in different countries, and encountered a range of life-styles and Culture, from India to Europe.
My own life-style includes a practice of meditation and mindfulness.  I suppose, I was looking for a way to deal with pain and difficulties, a long time ago!  And that sparked off a life-long interest in the way our body and mind work together.
I first trained as an Alexander Technique teacher.  Becoming a qualified Counsellor followed later.  Both Alexander Technique and Counselling have given me more strength, power and compassion than I could ever have imagined.
Professional training
I trained full-time for three years at the Alexander Technique College in Brighton, from 1990 to 1993. Now, I regularly attend professional development training courses, lectures and workshops in order to keep my practice sharp and up to date.
I am a BACP registered and accredited Humanistic Counsellor in a Worthing practice.
As a member of The British Association of Counsellors and Psychotherapists and of The Society of Teachers of The Alexander Technique I follow their Codes of Professional Conduct and hold professional indemnity insurance in both roles separately.