Alexander Technique in Worthing and Eastbourne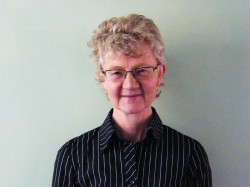 Hello and welcome.  You can find me, Sarah – in Eastbourne and Worthing.  Explore my website, and if you prefer to talk, please phone.  Click for counselling here
The Alexander Technique is practical, and effective.  Research has shown that it really helps your back.  It does this by improving posture, and alleviating tension.  Besides this  more calmness and confidence can be achieved through Alexander lessons.
Mindfulness and the Alexander Technique are easy companions, whether you want to become more mindful and aware of your body in an every day way – or in specialised movements like dance or sports or music.
By far the best way to discover the Alexander Technique, is to try it out for yourself.  Read the news for offers in Worthing or in Eastbourne for your introduction  to the Alexander Technique.  Or, call  07817042858
A little about me, my practice, qualifications and experience.
What is the Alexander Technique? Find out how  Alexander sessions can help you change and improve.
You are welcome to phone me with a query, make an appointment.  Or contact me here on the website.